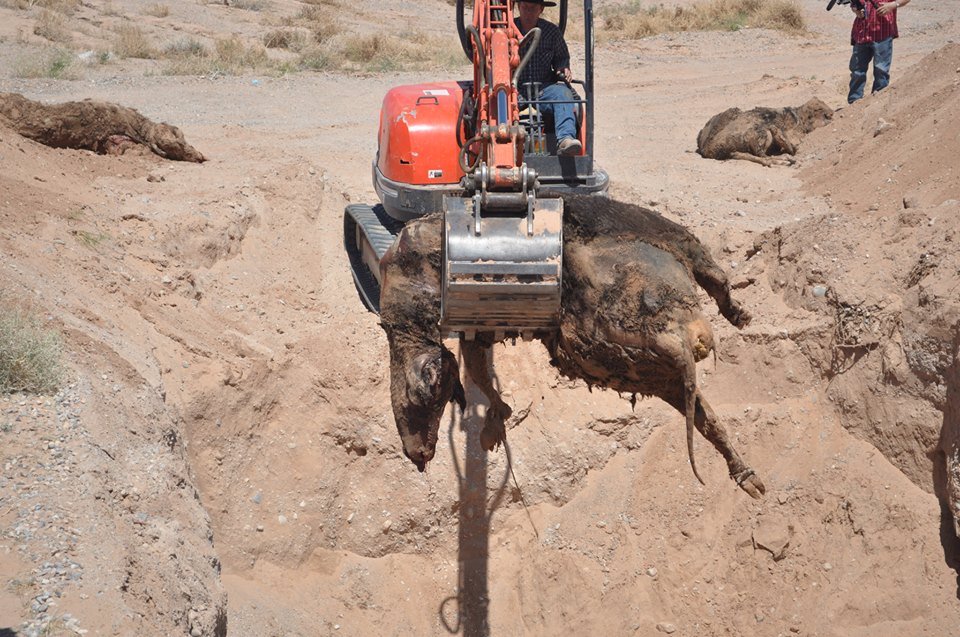 Posted to the official
Bundy Ranch Facebook page
, the gruesome image shows several dead cattle being removed from a makeshift grave discovered just this weekend.
"Digging up 1 of the HUGE holes where they threw the cows that they had ran to death or shot," the picture's description reads. "I feel that this NEEDS to be put out for the public to see."
The picture backs up reports by several people including Nevada assemblywoman Michele Fiore, who commented on the BLM's cattle graves last Tuesday.
"Near their compound, right off the highway, they were digging holes," Fiore
said
. "They tried to bury some cows on the compound, but I guess they didn't dig the hole deep enough, so they throw a cow in and they put dirt over him and you have cows' legs sticking up out of the dirt."
Fiore also displayed several photos on her Twitter account Sunday, labeling the incident the "BLM Massacre."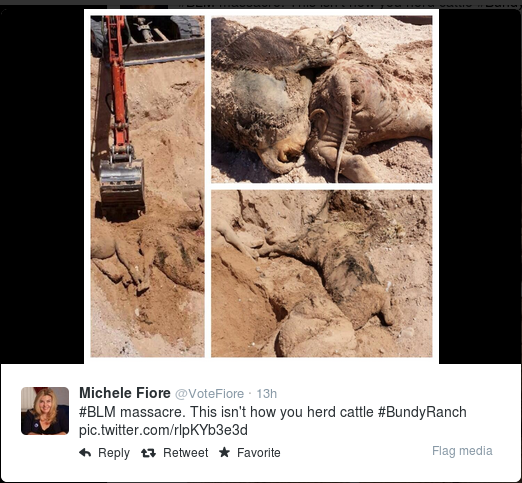 Video from the area
also revealed
holes in water tanks, a smashed tortoise burrow, as well as destroyed fences and water lines.
"They had total control of this land for one week, and look at the destruction they did in one week," Corey Houston, family friend of Cliven Bundy, told Fox News last week. "Nowhere in the court order that I saw does it say that they can destroy infrastructure, destroy corrals, tanks … desert environment, shoot cattle."